Secretary/Treasurer Heartland Homeschool Band and Strings Foundation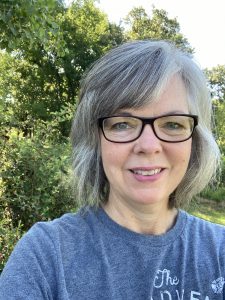 Cindy first became involved in instrumental music in 1977 when her father, Tom Rye, the newly hired band director for Davenport, OK public schools, asked her if she wanted to play a glockenspiel that he found in the band closet. She previously played piano, so he thought it would be an easy transition. She enjoyed it, but there was a definite learning curve!  She went on to play mallet instruments there for three years, then at Edmond Memorial and UCO.
She and her husband, Jeff, raised four children, homeschooling each of them at various stages in their lives.  Their two daughters, Mallory and Steffanie, were members of OKC's original Oklahoma Homeschool band program and loved being in Papa's band.
With a strong bookkeeping, organizing, and inventory management background, Cindy enthusiastically joined the newly formed Heartland Homeschool Band and Strings Foundation in the fall of 2021.